Computer Based Automatic Go/NoGo Analysis of the Surrounding to Control Autonomous Vehicles.
Our Service:
Classification and automatic mapping of accessible sites and non-accessible areas in the aerial photo and as GIS data set with exact area size and land cover.
Visualisation in an Orthophoto Map
Automatic detection of trees with exact location and tree size
Study Case (download as PDF):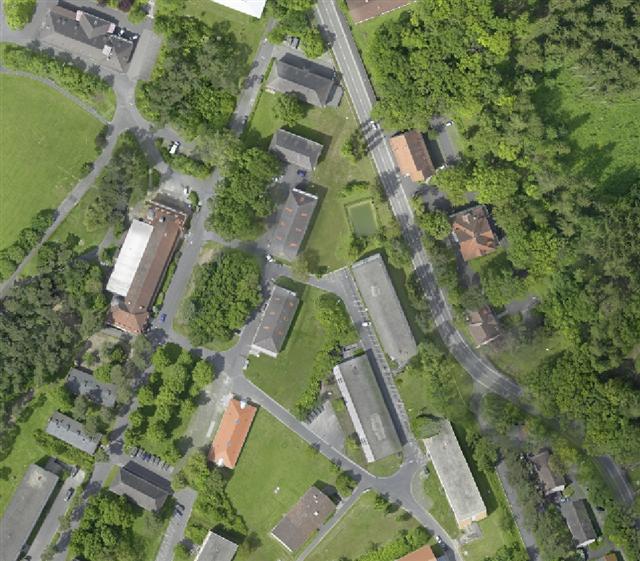 Figure 1: Original RGB Orthophoto from Image/Laser Flight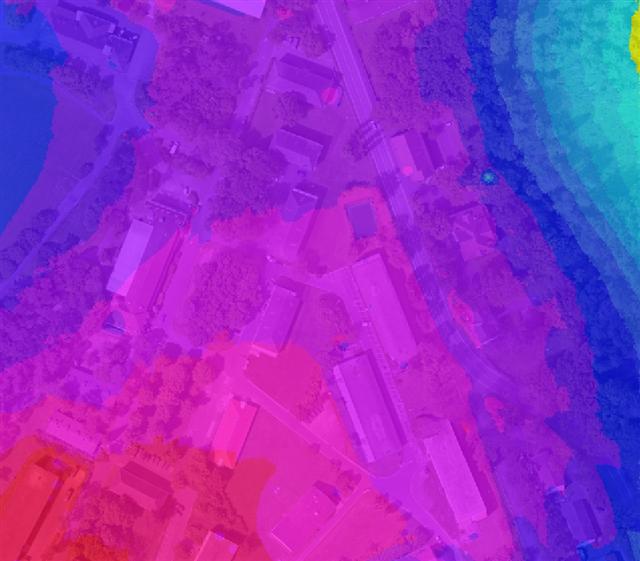 Figure 2: High Resolution Terrainmodell generated from Laser Point Cloud (blue = low, red = high)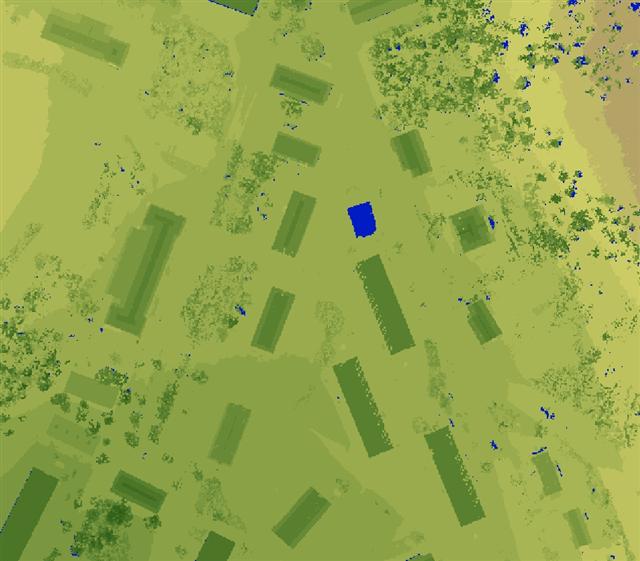 Figure 3: Analysis of First Pulse Laserdata to visualise the Surface Modell (dark green = high, blue = no reflection, partly water bodies).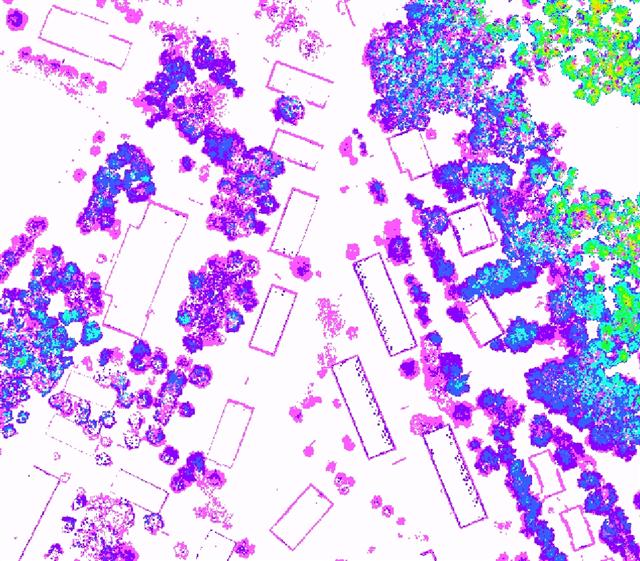 Figure 4: Deifference Modell generated from First Pulse and Last Pulse Laserdata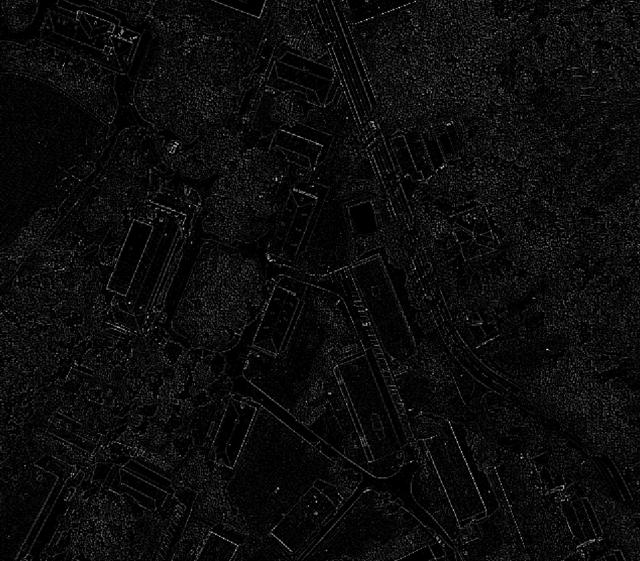 Figure 5: Edge Detection processed with Image- and Laserdata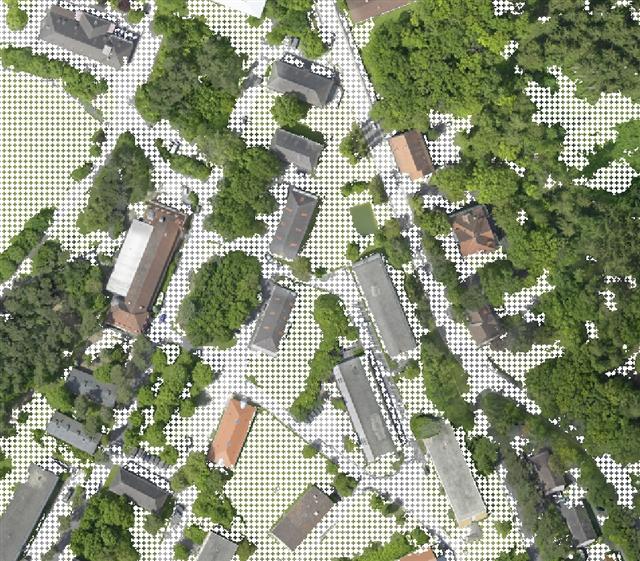 Figure 6: Automatic Classification and Visualisation of "GO" Areas, i.e. of Terrain suitable for crossing with vehicles (illustrated with white dots).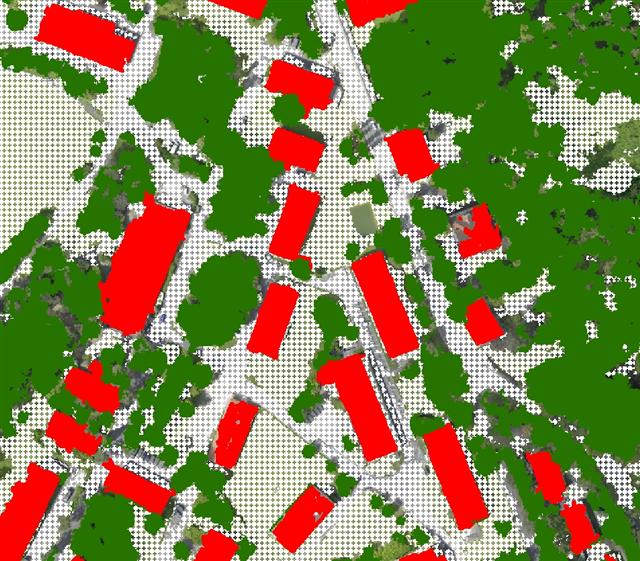 Figure 7: Automatic Classification and Visualisation of buildings (red) and Trees (geen) as part of the "NoGo" Area, i.e. terrain unsuitable to cross with vehicles.