Computer Automated Detection of Sealed and Paved Sites, Overgrown Areas and Single Trees in an Urban Environment
Our Service:
Detailed automatic classification of urban sealed/paved sites and overgrown areas by means of aerial or satellite imagery.
GIS overlay with cadastral maps to accurately determine the percentage of sealed sites on each parcel.
Presentation of the results (classified sites with parcel borders and encoded parcel-id) on an Orthophoto Map and in GIS format, if required on a web based mapping system with authorised access.
Automatic detection of trees with specific location and tree height (x/y/z-coordinates) as well as a rough assessment of the tree health.
Example (open in Google Earth):
left photo: original aerial photo
right photo: sealed areas are coloured in pink, vegetation in green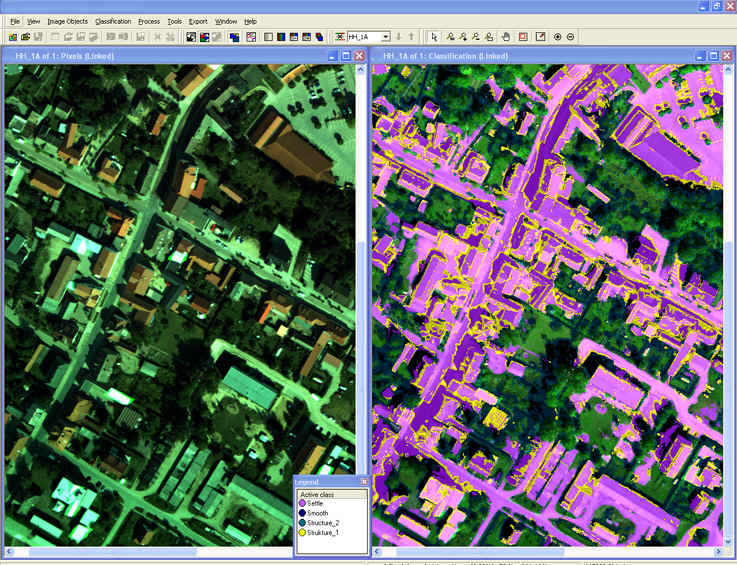 Links:
landConsult.de Work Demos on Google Earth: (download the file and start it using the free software of http://earth.google.com).